Yesterday during the Rebel Roundup link dump, I asked y'all if you had any interest in purchasing something like this...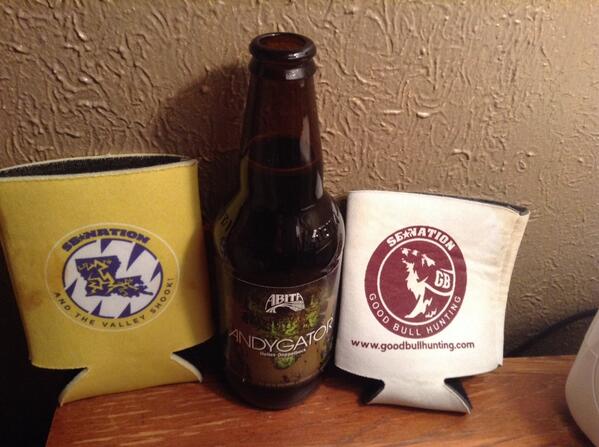 ...but adorned with the Red Cup Rebellion logo. Y'all replied largely in the affirmative. Sub Zero took some initiative, and shot me a basic design he put together (yes, he took a photo of a computer screen with a camera phone - that's just how he rolls, y'all), which looks like this:
We're not about to start personalizing these, but this design is the general idea we're going for. A solid colored koozie with the Red Cup Rebellion logo front ant center. If this is a design you think you can go for, then vote in the affirmative in the poll below. How many we order will be based on how many of y'all participate in the poll.
If there's anything you'd like done differently - namely the color of the koozie itself, should it be red, white, blue, gray? - or any other suggestions you have, vote "no" and please let us know.
[ED: As far as pricing goes, we'll shoot for something like $5. Is that fair? We're not trying to make a living here, we just wanna cover printing and shipping costs.]