The 2013-14 College Football Season Ends Tonight
I have a particularly strong feeling that 2014's football offseason won't be nearly as entertaining and enjoyable as 2013's. We'll see, but I sure as hell am not looking forward to it.
Ole Miss loses to Dayton, in precarious position entering SEC play | EotC
Hugh Kellenberger asks:
Could this team go on a run in SEC play? Sure. KenPom.com predicted a 9-9 mark before tonight, and it's not difficult to see Ole Miss winning at South Carolina or Vanderbilt to beat that. But it also means avoiding the unexpected losses (at Mississippi State, Georgia and Texas A&M), and when was the last time an Ole Miss team did that?
That's a pretty damn good question, and one whose answer isn't particularly uplifting.
Jamiyus Pittman flips from Ole Miss to UCF | UCFSports.com
With Breeland Speaks (for now), Garrald McDowell, Victor Evans, Chris Williams, and maybe even Jeremy Liggins committed to the Rebels on the defensive line, and with Pittman breaking his leg earlier this season, the Ole Miss coaching staff offered him a grayshirt opportunity (which, for the unitiated, is where a player is a part of the program for one season without a scholarship, earning the opportunity a year after he signs) instead of a full scholarship. So Pittman dropped Ole Miss for UCF. It happens.
LSU offers Ole Miss defensive tackle commitment Breeland Speaks | NOLA.com
Should we be worried that the Bayou Bengals are coming after one of our higher-rated defensive prospects? According to the Times-Picayune, yes, as Speaks' father is from New Orleans and an LSU fan. Speaks even said that getting an LSU offer was "like a dream come true." Hopefully the Rebels can hang onto him, but this is now a battle that'll last until National Signing Day.
Game Used Nicholas Brassell Signed US Army ALL American Bowl Jersey | eBay
HELL YES! JUST WHAT I'VE ALWAYS WANTED! A HIGH SCHOOL ALL-AMERICAN GAME JERSEY WORN BY A WASHED UP OLE MISS CORNERBACK!
Do y'all want these: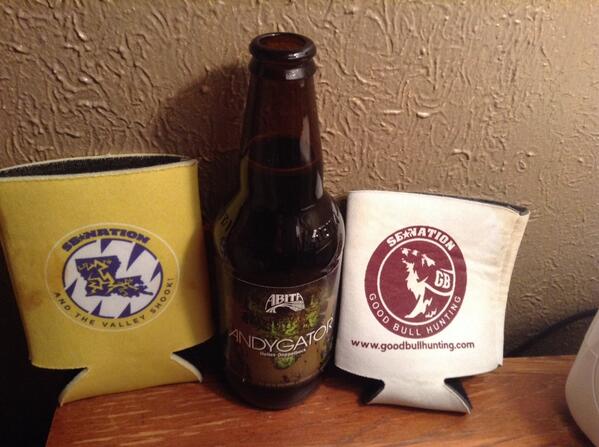 Well, not these exactly, but ones that are red and adorned with the logo of this little corner of the SBNation universe? If so, say so, and we'll make it happen.