Weekend sweep boosts Rebels' confidence | Veazey
And a much welcomed boost it was, as the Rebels sit "atop" the SEC West for the time being. The contest tonight against Mississippi State won't count towards SEC standing, meaning that the Rebels have got to capitalize on this weekend's series against the Auburn Tigers.
Brunetti Shines In Ole Miss Spring Game | West Virginia Metro News
The former West Virginia Mountaineer and current Ole Miss rebel threw for 211 yards, two touchdowns, and two picks in the Grove bowl. He showed his raw talent and inexperience, as well as his athleticism and upside. Let's hope that he can live up to even half of his potential at quarterback.
MSU tennis beats Ole Miss for first time since 1999 | The Reflector
:(
MSU's Brent Brownlee Suspended From Tonight's Game For Obscene Gesture in Arkansas game | The Republic
We tweeted this yesterday but, if you missed it, the obscenity is after the jump.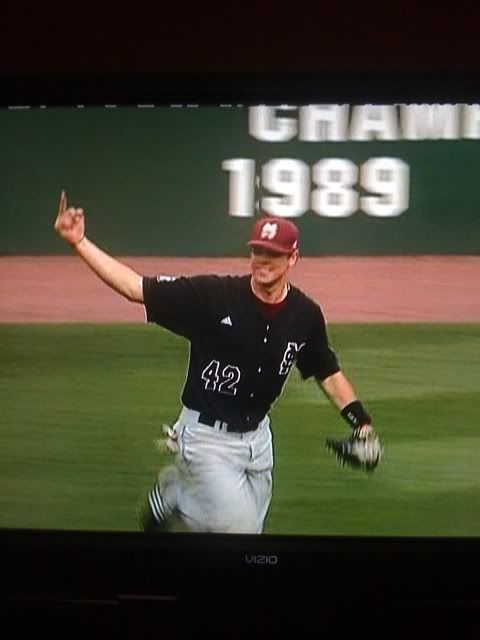 Grindin' for my state, motherfuckers!
In all fairness though, he was flippin' off a bunch of Arkansas fans. It's hard to say they didn't deserve it.