ED: Worry not, this wasn't written during the middle of Christmas day.  We just set it to publish then.  Our existences aren't that sad, despite our bloggeur pedigrees.
To say "thank you" to the thousands hundreds dozens of people who regularly read the Cup and keep the discussions here interesting and with rapport, we thought we'd give you a bit of holiday cheer and light humor.  Per a suggestion from Hunter C via Twitter, we would like to bring to you the quintessential films you should be watching during the Christmas season.  These are less along the lines of "suggestion" and more along the lines of "command."  Watch these movies.  Get festive.  Celebrate.
In no particular order:

Irving Berlin's music serves as the soundtrack for this film featuring Bing Crosby and Danny Kaye, men who "Are so Christmassy they can piss egg nog" according to One Man to Beat. Aside from that, there are several things which make this movie great: it's set in WWII (bottom of the ninth, bases loaded, America's up to bat), it's filmed in Technicolor, and our angagonists croon and swoon dashing young ladies with a charm and class which is lost among younger generations.

It's not because it's a part of the National Lampoon Vacation series, nor it is Chevy Chase, nor is it really the obscenely tacky Christmas elements which make this such a great film; it's the cast of characters which make up the extended Griswold family.  Everyone has a cranky uncle Lewis, a senile Aunt Beth, a slovenly cousin Eddie, et cetera.  Furthermore, the problems and frustrations of the Griswold family, while a source of humor, are generally very real concerns for many people.  This film is a comedic, yet shockingly accurate look at middle class America and how we make the best of our holiday seasons.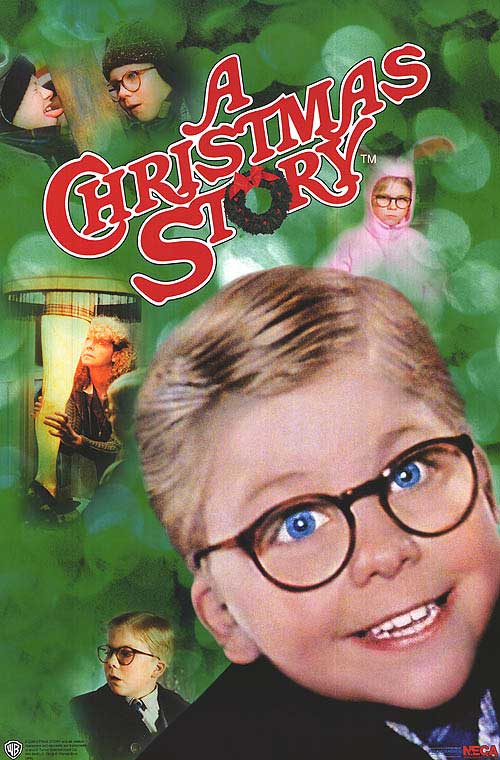 Red Rider BB Guns (specifically, Red Ryder carbine-action 200-shot range model air rifles), leg lamps, bunny suits, frozen tongues, overly vulgar fathers; what isn't there to love about this film. Jean Shephard, the author of the book which inspired the film, lends his raconteur stylings as the narrator and voice of "old Ralphie" in what is surely the one of the greatest examples of film narration from the past few decades. The only real problem with this movie is TBS' insistence on playing it nonstop for two days straight every holiday season. Mix it up, TBS.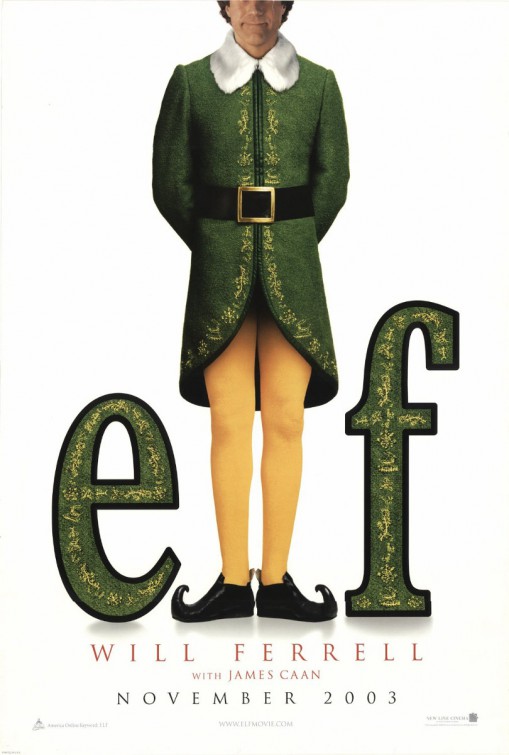 I first saw this during my senior year of high school with a girl I was dating-ish at the time. Almost as soon as it ended, we both agreed that Elf would surely be remembered as one of the great Christmas comedies. She then broke up with me for some pimply-faced dude who drove a big pickup truck.
Wow, that's a memory I didn't wanna so much rehash... Anyway, Ivory Tower says that "Zooey Deschanel singing 'It's cold outside'...is the definitive mixture of wholesome Christmas warm feeling and embarrassing, dirty lust." Knowing Ivory, I'd say he feels that way at least several hours a day, so I'd take his word on this.

What kid of the 1980's and 90's didn't love Home Alone? It's clever, funny, and teaches a good moral lesson, namely that "a kid can thwart the dastardly plans of two would-be robbers by turning his home--in which he is alone--into an elaborate network of booby traps." Well, that isn't so much a "good moral lesson" as it is "the central element of the plot of Home Alone."  The "good moral lesson" is don't forget your damn kid when you go to the airport, Mr. and Mrs. McAllister.  Why you reckless rogues aren't locked up is something which I doubt I'll ever understand.  Y'all are lucky your kid has gumption, grit, and a box-set of MacGyver on VHS.
***
So no matter however you celebrate the holiday, all of us here sincerely hope that you do so safely, joyously, and with your dearest friends and family.  From all of us here to all of our readers, fans, critics, and SBNation overlord, Merry Christmas.  We will see you on Monday once we begin our Cotton Bowl coverage.