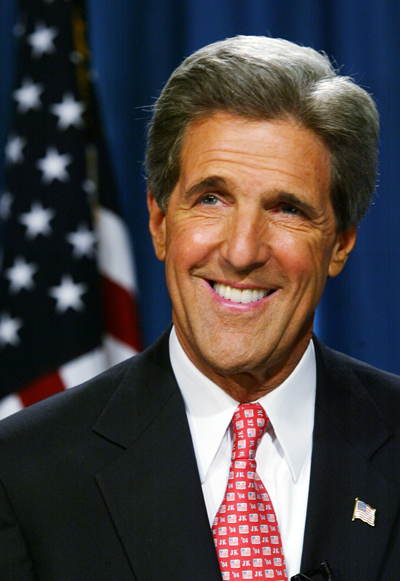 Kinda like this guy, but with smaller teeth
I, for the longest while, was not a fan of the idea of having the D1 college football champion determined via tournament. I never really thought football was the place for "Cinderella stories" and I still cannot think of another sports system which places such emphasis on literally every single game of the season.

However, looking at how the regular season has ended, how could any Ole Miss fan not, at the very least, consider the novelty of having a NCAA D1 football playoff?

While I don't think such a system would ever be expansive enough to even consider including an 8-4 squad, would a team ending their season the way our Rebels have not be a serious tournament opponent? Whereas "inconsistency" was the exemplary noun of our season's first half, "mudhole-in-ass-stompers" was the same for the second (or rather, the last quarter). In such a tournament, one would certainly be remiss to completely disregard Ole Miss which, according to many, is the conference's hottest team right now.

Think about last season's NFL playoffs and Superbowl. After a slow start to the season, the New York Football Giants, led by a very talented defensive line (*nudge nudge*) and a quarterback who had finally come into his own (*wink wink*), gelled into the hottest team in football. They upset the NFC favorite Cowboys, the NFC 2nd favorite Packers, and the 18-0 Patriots because they got hot at the right time.

While not without controversy of its own (teams resting their starters for several weeks after clinching a berth, are "Cinderellas" worthy of championships, etc?), nobody will ever deny the New York Giants their championship. Nobody's going to share the title with them. Nobody can rightfully bitch and moan about having been snubbed for a shot to win it all.

Right now, Texas has all the right in the world bitch and moan about the system.

Let's be frank: The Longhorns deserve to be in the Big XII title game over Oklahoma. Why? Because losing on a last second play to Texas Tech the best wideout college football has seen in a long time in Lubbock is not nearly as damning as losing by 10 on a neutral field against your bitter arch-rival. Texas, we, the informed, are sorry your thumping of A&M wasn't on a Saturday during primetime. We're also sorry that a bunch of assholes who don't know nearly enough about college football (I'm a bit biased here but, as far as I'm concerned, most bloggers pay more attention to the sport they roguishly cover than the everyday newspaper sports writer) went all "ooh" and "ahh" over Oklahoma. Texas and Oklahoma are both national championship worthy and only a tournament format would allow both of them to compete.

However, despite all of the ESPN, blogosphere, and water cooler driven ado over the BCS, we all know that we won't see any sort of major system overhaul for a long, long time. Sit back, take a pill, and enjoy the controversy because, love it or hate it, it makes the greatest sport on Earth that much more unique.