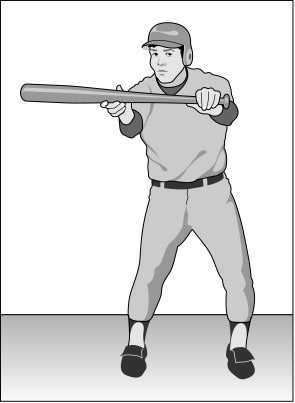 They say that you learn something new every day. Well, that is absolutely right. I learned that can Sean
Stuyverson
not only incorrectly field ground balls and not throw anywhere accurately, he cannot
bunt
either. With the Rebels down by one, there are runners on first and second with no outs. Sean
Stuyverson
is up to bat. So, the obvious, logical thing to do in this situation is put both runners in scoring position.
Bianco
calls the bunt.... And the only problem is that
Stuyverson
actually has an inability to bunt. He misses the first. The second. And strikes out on the third with the miss. Not only that, Guerrero gets caught away from the bag at second and gets thrown out by the catcher. Now, one man on first with two outs, and the Rebels do not score. Thanks, Sean
Stuyverson
.
After this
fiasco
, The Ghost of Jay Cutler called me and said, "Why is
Stuyverson
still in the line-up?" I replied, "Why is he even still on the team?"
Thankfully, Mike put Ferguson in the next time. Ironically, Ferguson bats with no outs and two men on. You know what happens? He bunts for a base hit!!!!! Then, the bases are loaded, and
Basham
gets the sac-fly. WOW!!!
Satterwhite
did not have that bad of a day with only giving up 2 runs through five innings, and I am glad that Mike had a short leash with him. Putting
Bittle
in was incredible, and he finished with 7 strikeouts in 4 innings pitched. After we got ahead, I knew that we would win with Scott on the mound. I think he is too great to only pitch 3 or 4 innings a week.
Since Ivory Tower has already laid the SEC Tourney picture out for you, here is my formula for winning in
Lexington
:
Friday: Lynn
This way, you have power and consistency on Friday. Junk and NASTY on Saturday, and power from the left side on Sunday. This would keep the potent Kentucky attack at bay. The next part of the formula is kicking
Stuyverson
off the team.
Here is my batting order:

J. Henry RF
L. Power CF
L. Williams DH (why hasn't he played more, mike?)
M. Smith 1B (strikes out too much in the line-up to be placed higher)
Z. Miller 2B
T. Ferguson SS
B-Twice C
As always, these games show me just how much Mike over-coaches. Why, Mike? I'm sure it is worth taking a kid out who has a
home run
so you can put Cullan
Kight
in against that new right handed pitcher out of the bullpen.
Geez
.
Again, I could spend hours ranting about Mike
Bianco
, but if he wins two against Kentucky, it could shut me up for a little while.