[ED: Rhodestar, you 'humper, how you make me laugh. Congrats on surviving Starkville for a year.]
So I took some classes in Starkville this past semester and learned a lot about myself and, in retrospect, my time at Ole Miss.  Mostly, that you guys are way too hung up on "tradition", and think you own it.  But if there's one thing that my time at Mississippi State University has taught me, it's that tradition belongs to all The People, not just a bunch of elitist pricks from cotton money. 
I now know that Mississippi State University has more going on that most of you would think in the way of tradition.  The Junction, for example, is something all of The People of Mississippi State University will always tell you they take pride in and associate with their fondest memories of their time on campus, and of great tailgating.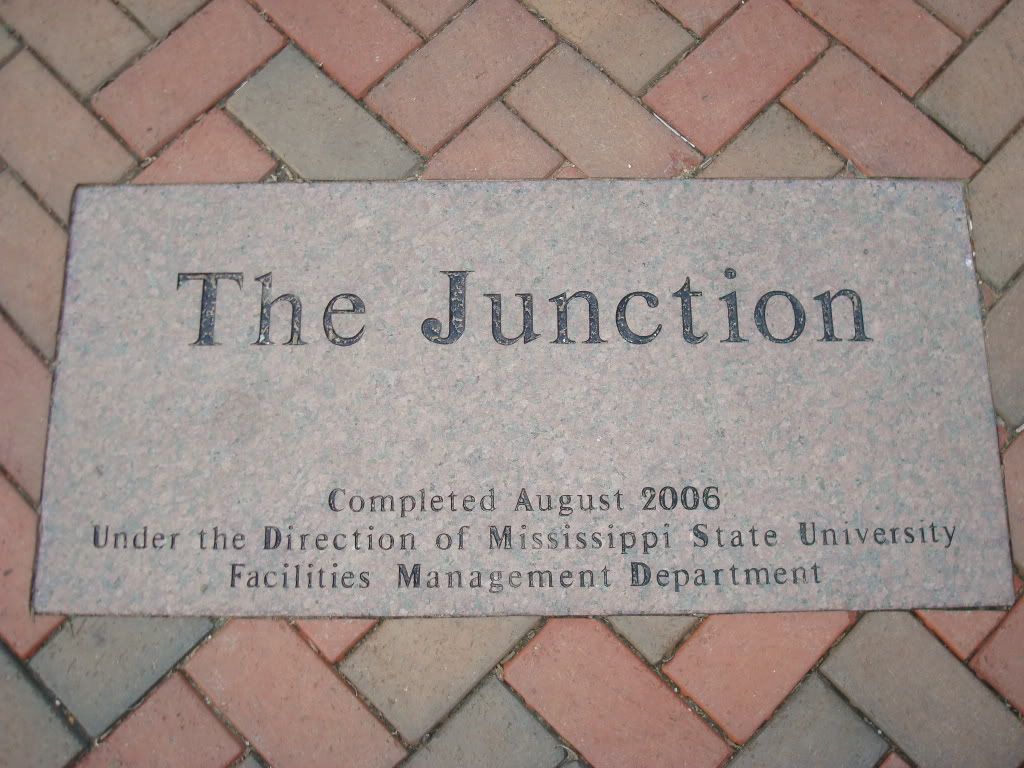 Sure, I mean, it was sad to see the train go out of operation, and I certainly bet you that if Kevin Fant could've just hopped a train to Moss Point he wouldn't have ended up needing new tires for his SUV, but The People can take just as much pride in the new things that are going on an Mississippi State University, which are so much better than the old things going on elsewhere that are outdated and antiquated and that no one cares about anymore.
Mississippi State University is leading the way in a lot of ways...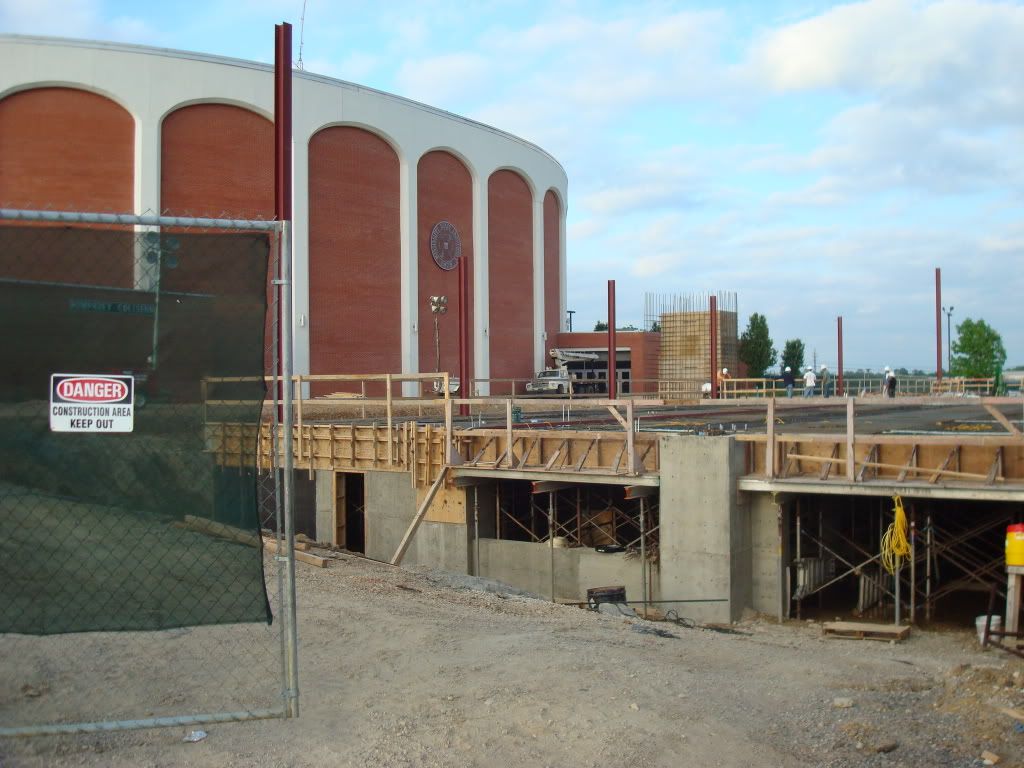 Pictured above, and first announced in August of 2009, construction is now underway on the $12 million dollar, 57,000+ square foot Basketball Practice Facility, which will be the NEWEST in Mississippi upon it's completion. 
And just down the street from that, another recent facilities expansion includes the massive indoor football practice field, called "The Rafael Palmeiro Center for Perfromance Enhancement".  It is pictured below: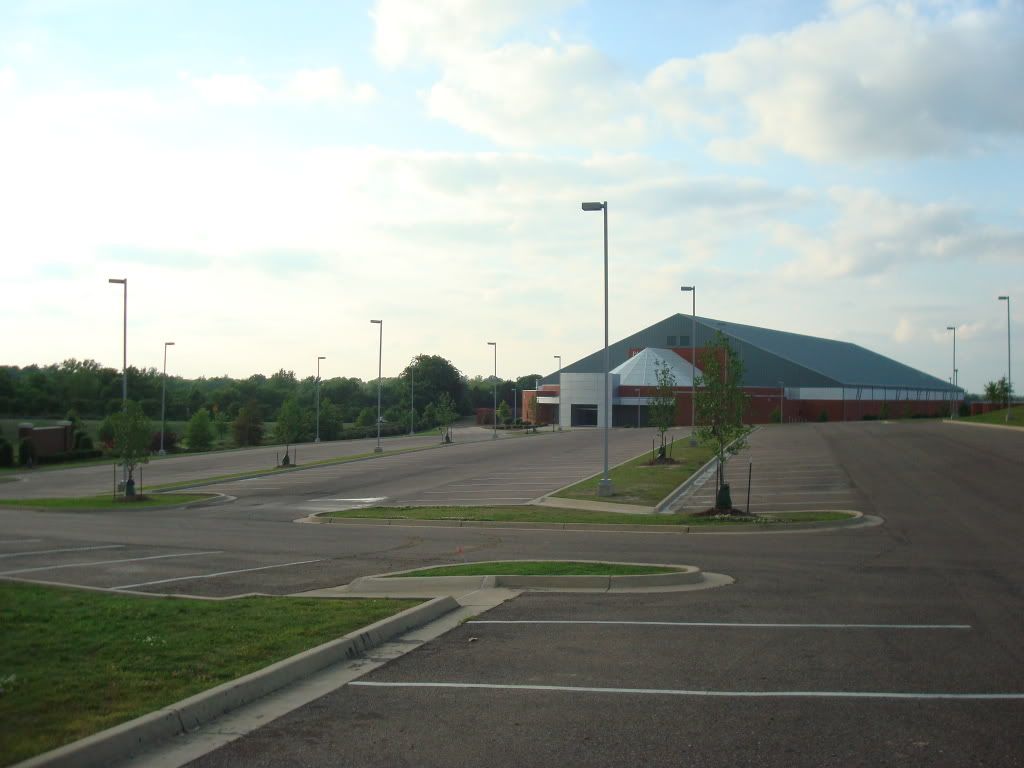 Now don't let an empty parking lot fool you, it's only the offseason.  Our players and coaches will back and hard at work starting November 21st, 2010, preparing for yet another exciting season of football--Mississippi State style!  And of course, many of you are already familiar with and jealous of yet another football-related upgrade here in Starkville:
The HD Jumbotron overshadowing Scott Field was completed midway through the 2008 football season and is the LARGEST video board out of all the other schools in Mississippi, and the second largest in the nation.  Even with the unexpected departure of AD Byrne, The People are still excitedly talking about eventually one day completing construction on Davis-Wade stadium itself, as well.
While Jevan Snead didn't see Corey Broomfield coming from a mile away, everyone else in Oktibbeha County certainly did (BOOM!).  The HD board is visible from all the way over there at the Adaton First Baptist Church back up to The Pony on 45. 
In fact, during recent severe weather warnings, Mississippi State University officials used the HD board to show real-time doplar radar to The People north of Bell School House.   And, showing that they have the true interests of The People at heart, negotiations are currently underway for the rights to broadcast LIVE coverage of Talladega on the HD screen.  School representatives have argued this would benefit RVs forced by racetrack officials to park along Highway 82 on raceday.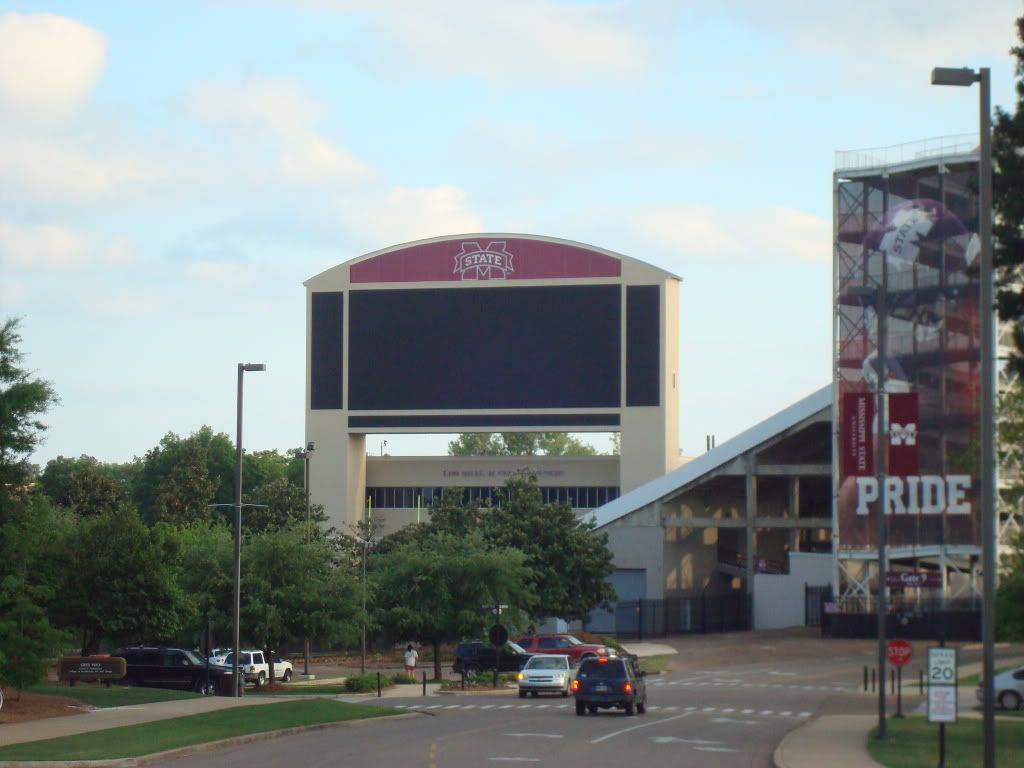 Of course, our school pride and spirit necessarily extend beyond just the tangible aspects of our campus and our facilities.  Come to a football or basketball game and listen to the "Whooos!" of pride The People giddily scream when the band plays our fight song which encourages us to "Hail dear ol' State" and to "cross that goal before we fall!"  Our band members down here know certainly know what real pride is: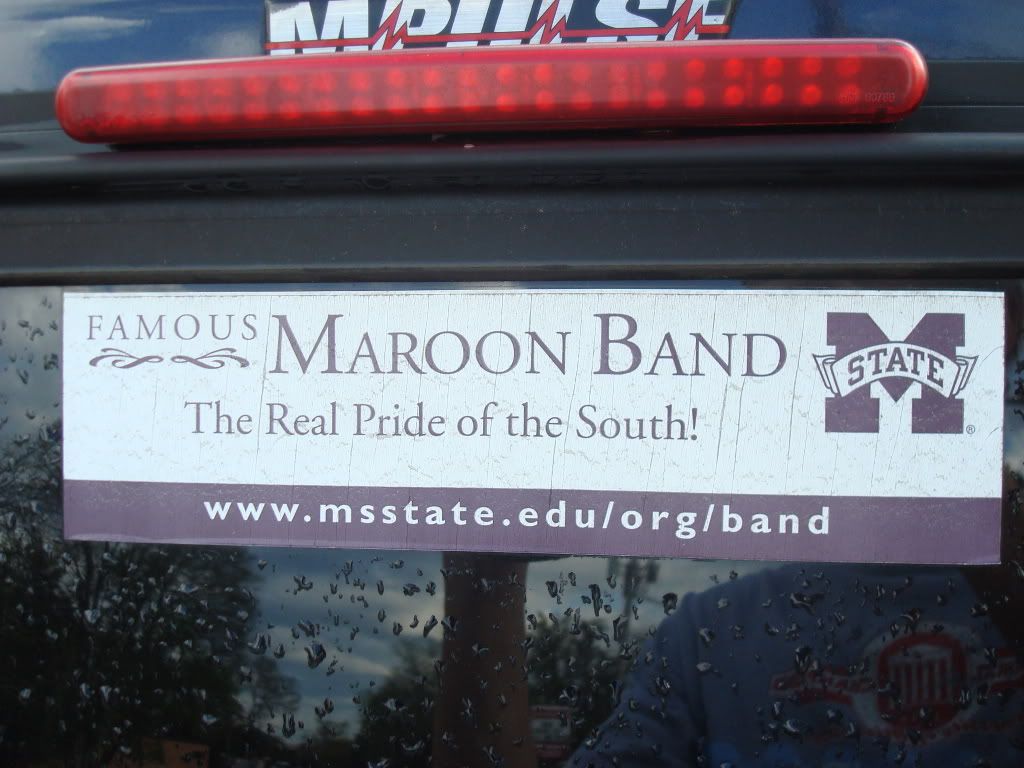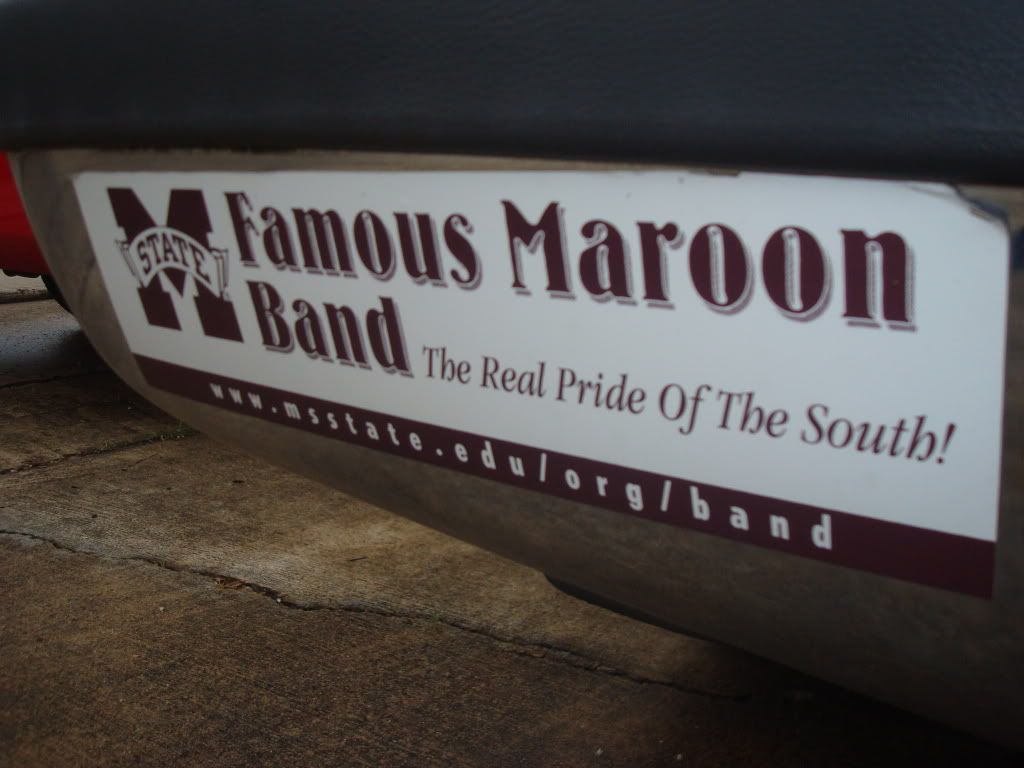 Now, much has been said thus far about athletics, I know, and while I'm sure you're thinking: "Hey!  I only only mostly know Mississippi State University for it's rich sports history and tradition!", I would like to point out that we The People here at Mississippi State University take our academics very seriously, too.  That's why Judy and Bobby Shackouls donated $10 million in April of 2006 to Mississippi State University for the expansion of the undergraduate honors program--the LARGEST honors program of any of Mississippi's universities, and also the OLDEST in Mississippi as well!  The University is now able to reserve some classrooms and some office space for the Shackouls Honors College inside the Griffis Residence Hall.  We have to take at least an honors class before we graduate, and professors really step it up in difficulty when we do.  Why, here's a final I took in chemistry just last week: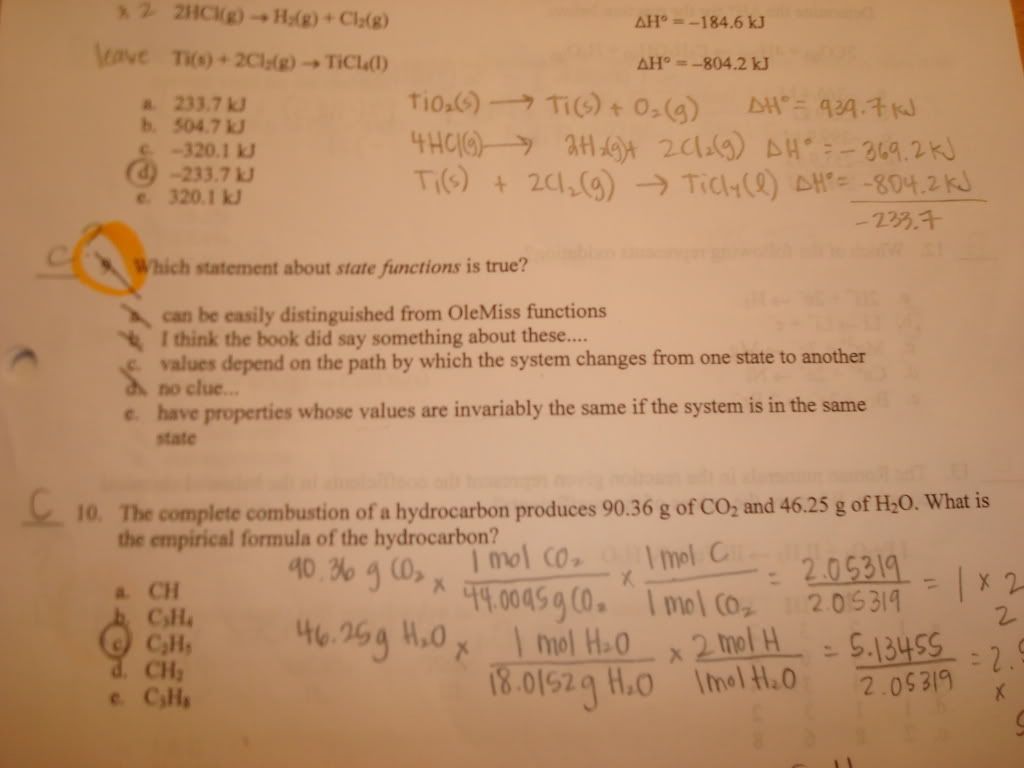 Then finally, when the rigors of the day are over, we really know how to party at Mississippi State University.  I mean, we really know how to throw down.  Our fraternities and sororities are really popular and try to have swaps and stuff to go to where you can drink and dance and meet girls.  I went to one just last week that was really a lot of fun, and even got this cool t-shirt as a souvenir from it: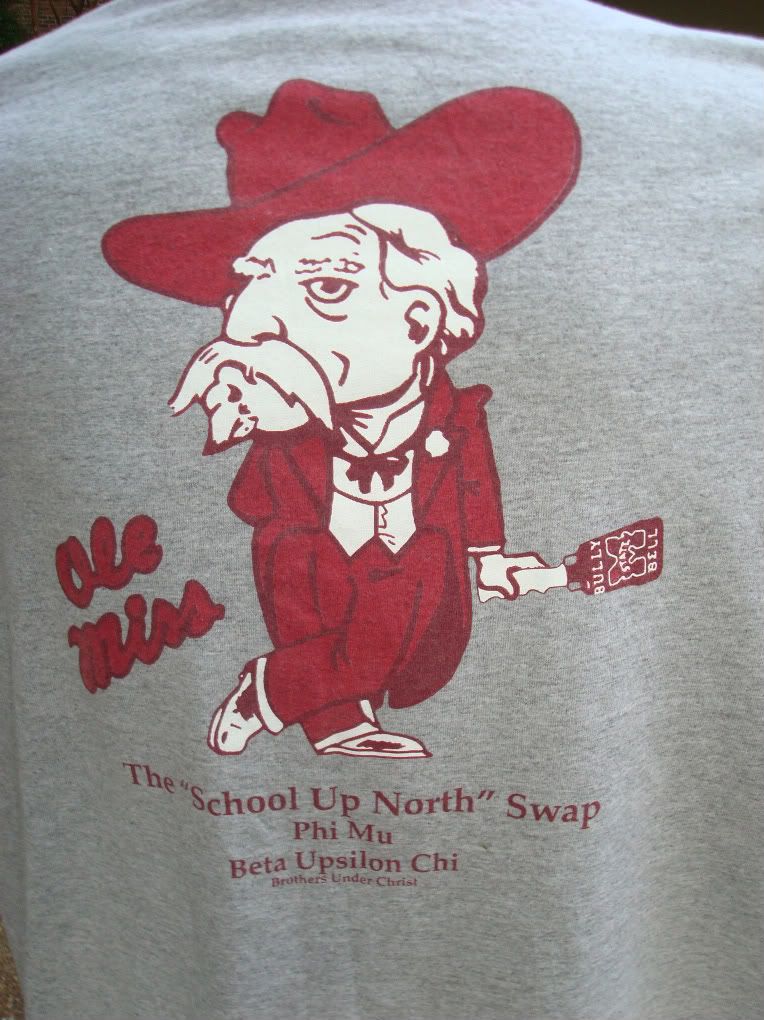 Seriously, this party was like the most fun I've ever had.